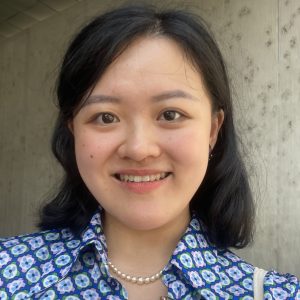 Eva says: "I've spoken to so many people it's hard to keep track but whenever a client tells me that they're happy that they spoke to me, that's amazing to hear. It's good to know that people feel I genuinely am interested and want to help them"
What is your role at Citizens Advice Barnet?
I'm a trainee adviser (though I'm close to qualifying I think)! Right now that means I triage people over the phone and at our outreach locations. That involves asking people a lot of questions about their problems and gathering information to see how they fit together. I then speak to a supervisor and we discuss how best to help them. There's a lot of opportunity to learn in my role! 
Why do you volunteer at Citizens Advice Barnet?
I've always wanted to volunteer at Citizens Advice but worried that I didn't have enough time. Now that I'm on my gap year, it's great to be able to do something meaningful that helps the local community. As someone who has just graduated it's also definitely an opportunity to learn about office work as well as our specific enquiry areas like debt or immigration. 
What would you say to someone thinking of volunteering at CAB?
Do it! It feels like there's a lot to learn but you get through it quicker than expected 
It's rewarding to know clients are accessing what they're entitled to and that I've helped them achieve that.