Volunteer Interview: Elizabeth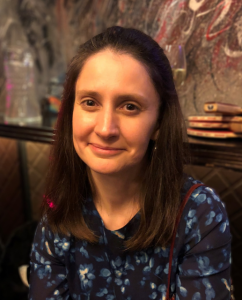 Elizabeth trained as a solicitor and worked in a City law firm for ten years but this became incompatible with family responsibilities and she decided to use her skills to do something worthwhile in the local community. She's been volunteering with Citizens Advice Barnet for over three and a half years.
What is your role at Citizens Advice Barnet?
I'm a generalist adviser.
Why do you volunteer at Citizens Advice Barnet?
With family responsibilities, I don't currently have time for a full-time job, but I want to be useful and use the skills I developed working first as a solicitor and subsequently as a bookkeeper.
Sometimes when I read or listen to the news, everything seems very dark and depressing, so it's nice to feel that I'm trying to do something to change that by helping individuals in the community who may be struggling to cope.
Volunteering with Citizens Advice requires more commitment in terms of time and ongoing training than some volunteer roles but I find that makes it a lot more rewarding.
Is there anything you've done while volunteering with us that you're particularly proud of?
I've helped a lot of [people] to fill in their Personal Independence Payment forms (to apply for benefits for people with health conditions that prevent them from working) and it's always great to hear that they've been successful.
It's rewarding to know [people] are accessing what they're entitled to and that I've helped them achieve that.