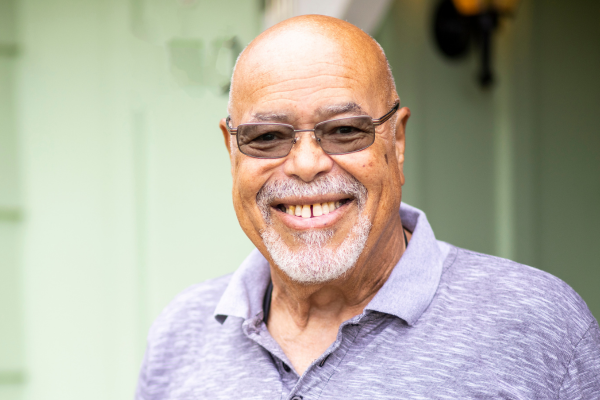 When he was diagnosed with cancer in 2018, Simon's company placed him on sick leave. His pay continued for two months, but he soon found himself without income. At that time, he approached Citizens Advice Barnet via the Macmillan Project, a benefits advice service available to those affected by cancer. With our help, he applied for a Personal Independence Payment, a benefit available for those with long-term physical or mental health conditions or disabilities and difficulty doing certain everyday tasks.
His treatment continued, he remained on sick leave, and he applied for other benefits that could support him as he made it through this tough time. 
When, in late 2022, his company made him redundant, he was in receipt of several benefits including Universal Credit, Council Tax Support, and Personal Independence Payment. These benefits and Housing Association made it possible for him and his family to financially survive his treatment.
"The company I worked for over 25 years gave me a £10,000 redundancy payment, which I used to pay debts to family and friends that had helped me refurbish my home—by changing flooring, etc–to be [suitable] for me after my treatment."
The money received, however, impacted his eligibility for Universal Credit. When it stopped, he suddenly was left without means to pay his rent. When he called Citizens Advice Enfield, he was two months behind on rent.
"I was in a desperate situation–I couldn't pay rent or buy food. I had no money. 
"I called the Adviceline and I got an appointment with Candice. She wrote everything down [including] what I am supposed to say to Universal Credit. She made me feel good again…like a human being. She even called me back to make sure I had food to eat."
Candice is a Crisis prevention Adviser based at Citizens Advice Enfield. Her work is supported by the Crisis Prevention Project, a new partnership between the Greater London Authority (GLA), London Citizens Advice network, and the London Legal Support Trust (LLST) in response to the cost of living crisis. This project works in partnership with the community sector to support Londoners who are facing hardship and crisis.
Candice helped Simon to contact Universal Credit informally and then, when they maintained their ruling, to file a formal appeal for reconsideration called a Mandatory Reconsideration. While waiting for the ruling, she referred him to Irma, the Crisis Prevention Specialist based at Citizens Advice Barnet.
With Irma, Simon reviewed the Mandatory Reconsideration ruling, which applied the tariff income, a smaller amount but sufficient to restore Simon's ability to pay rent and allow him to relax.
"If the problem didn't sort out in three months—I don't think I would be alive. The stress was coming. I was in a desperate situation and Citizens Advice helped me out. They made me feel good. I thank everyone at Citizens Advice."
I was in a desperate situation and Citizens Advice helped me out.