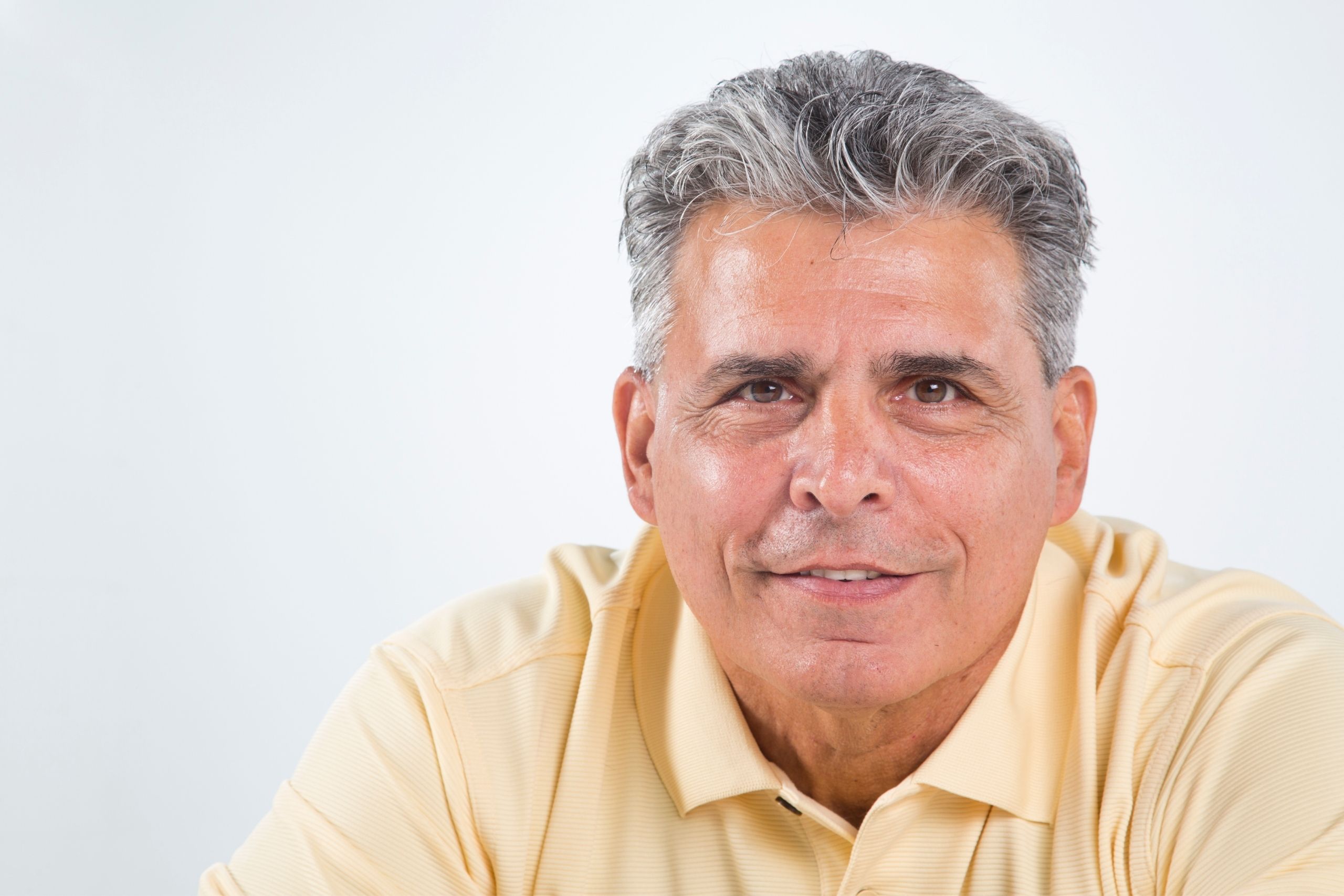 Robert got in touch when he received a letter saying he owed over £20,000 in Housing Benefit overpayments. He also owed over £3,000 in council tax arrears, and an Employment and Support Allowance (ESA) overpayment was being deducted from his Personal Independence Payment (PIP), leaving him with little income. He finds it difficult to read and write, and hadn't realised he could challenge the decisions when his ESA and Housing Benefit were stopped.
He talked to us about his situation and how we've been helping him:
"I've got spina bifida and cerebral palsy, but I worked as a carpenter my whole life. I'm a proud man – someone who needs to have a purpose in life. Then I had to have my knees replaced and I couldn't work after that. This was the first time I claimed any sort of benefit.
"Before that, my son and his girlfriend had an accident – she nearly died and ended up in a wheelchair. This sent my son off the rails. He had a drug problem.
"He got some money as compensation and bought a house in Jaywick with it. It was his house but we put it in my name because of his problems. I didn't declare it because I didn't think I had to – it didn't belong to me, and we didn't think it was worth anything. When he bought it, it was OK but when he went to move in, it was derelict and being used as a local rubbish dump.
"About a year and a half ago they stopped my ESA. At the time I didn't appeal it – I didn't realise I could. My knee got infected and I had to go into hospital. I was on a lot of painkillers and in a bad way. And it's not easy for me because I can't read and write well. I couldn't defend myself.
"Back then my rent was being paid (by Housing Benefit) so I thought I was all right – I could live. And my kids have been helping me – my son's straight now. But then my Housing Benefit stopped as well.
"The last year or so has been hell. I've had hardly anything for over a year. I get PIP but they've been taking money off for the ESA overpayment.
"And they made me feel like a criminal – that I'd committed fraud when I hadn't. They even sent a guy round to my home to check I was really living there, and he nearly knocked my door down. I was very intimidated by this.
"I've worked and paid my taxes – it's really upsetting.
"Then I got a letter saying I wasn't entitled to the Housing Benefit I'd had and I had to pay it back – £20,000 and something. That was on top of council tax money I owed – £24,000 in total. They said I have to pay it within ten days and by the time I got the letter it was five days. I was nearly suicidal. I was already £2,000 in debt.
"I was hardly getting anything and you guys got me on Universal Credit – that's the first thing you did when you spoke to me.
"Next you got the council tax repayments put on hold and helped me write a letter to explain about my son's house so I wouldn't have to pay back the Housing Benefits. They asked for more information, and you helped me write that for them, as well. There was some confusion with them saying they hadn't received it, even though I posted it the day I collected it from you, and you sent it to them, again.
"Then you phoned me and said it's been crushed and dealt with. I couldn't believe it. I had to pinch myself. I felt like I'd won the lottery.
"Now you're helping me challenge the ESA overpayment as well.
"It's amazing what you've done for me. If there's anything I can do for you, I will, because of what you've done for me."
I think you guys are fantastic – you're really helpful. You speak to people like they're humans. If you hadn't helped me, I don't know what I would have done.